Horse racing has gained a reputation for thrilling people all over the world. As much as people might have different cultures, and communications, as well as tastes when it comes to horse races, people speak one language. That is speed and legal bets, as well as fun activities for individuals and families.
The United States of America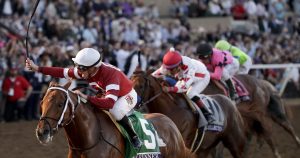 The US is well known for all things to do with horses, but more particularly races. They have several local events which happen in each and every state. These small local events allow new breeders, as well as riders, to showcase their talent and to be recognised. On a national scale, the US is well known for the Pegasus World Cup. This prestigious event only allows horses that are Thoroughbred to participate. The horses must be at least four years or older for them to be allowed to race. This event began in January 2017 and has since surpassed all others to be crowned the top-grossing horse event in the world.
Dubai
Dubai is well known for all things lavish, and this includes fast cars, and skyscrapers as well as mansions. Among this list is also horse racing, which is very popular. The Dubai World Cup initially started in 1996 and has since then gained lots of momentum. Just as the Pegasus World Cup held in the US, this event is also for Thoroughbred horses. This year it was reported that the total prize money for the races was about $35 Million. This makes this event one of the highest paying horse races on the planet.
The Cup, which is held once a year, attracts people from all over the world, due to the calibre of both the riders, as well as the horses. The atmosphere is also electric and difficult to miss.